Gourmet Pawprints has always had a philosophy of creating Happy, Healthy and Safe dog friendly experiences. Kerry completed a Diploma in Canine Communication and a Certificate in Canine Nutrition and Wellbeing. In 2022, Gourmet Pawprints launched The Dog Couch – a service which focuses on how dogs see the world and their nutritional needs based on scientific evidence. The Dog Couch is a human education service to provide information to fur-parents so you can make the best possible choices for your dog, after all, you know them the best. Read more about The Dog Couch HERE.
The link between diet and behaviour should not come as surprise, since as humans we have had this information for years but how many of us use that information for our dogs. So before you rush off to a dog trainer to 'fix' your dog, ask yourself 'what is my dog eating' that maybe contributing to the anxiety?
Mellow Muffins 

Recipe – makes 24 mini muffins –  approx 25g each
*Ingredients stocked on our online shop
500g of mashed sweet potato 
2 eggs , whisk together
1 cup of self raising flour 
*1 tablespoon Doggy Butter with turmeric and collagen 
*1 tablespoon Mobility Supplement 
*1 tablespoon Anxiety Supplement 
*1 tablespoon Hemp Oil 
1 tablespoon fresh coriander, chopped finely
1 tablespoon fresh parsley, chopped finely
20g of fresh ginger, peeled and chopped finely
1 tablespoon honey
1 tablespoon fresh rosemary leaves
2 tablspoon coconut flakes
1 tablespoon dried oregano
2 tablespoon olive oil or coconut oil
1 teaspoon cinnamon
1 teaspoon ground cloves
Coconut Oil cooking spray
Muffin Tray
Muffin paper patties
Disposable gloves
Large mixing bowl
Scales
Potato masher
Peeler
Tablespoon, teaspoon and cup measures
Large knife
Oven mitts
Oh yeah and an oven!!
Pre-heat oven to 180 degrees
Put muffin paper patties into muffin tray, these are optional, you can put the mixture into muffin tray without paper patties
Spray muffin patties with coconut oil spray for ease of removal of muffins after baking
Combine mashed sweet potato, honey, eggs, hemp oil, ginger and doggy butter into a bowl and mix together.
Combine flour, cinnamon, oregano, cloves, hemp dietary supplement, hemp anxiety supplement, rosemary and coconut flakes into a bowl and mix together.
Pour dry ingredients with wet ingredients together
Roll mixture in hands to form balls and then put balls into muffin tin
General Dietary
Amount of daily food for adult dogs is approx. 2-3% of ideal body weight. This means Mr Diesel should be having about 600g
Puppies can be between 4-8% depending on age
Recommended amount of animal protein for an adult dog is 50%, with younger dogs needing 70% for growing bodies. 
Sweet Potato -packed full of Vitamin A, B6, C, potassium, calcium and fibre
Turmeric - Is a flowering plant that belongs to the ginger family. It is a natural pain killer and is an anti inflammatory for aches and can assist with calming dogs. Some dogs find it tough to absorb so adding coconut flakes helps.Turmeric has a calming effect as it contains Vitamin B3 – which is necessary for serotonin production.
Hemp - the best plant based source of protein and essential amino acids and an excellent source of tryptophan and magnesium – the calming stuff
Collagen - the most abundant protein the body of dog or human. However as we age production slows down and arthritis maybe an issue. Collagen helps lubricate and protect connective tissue, so it can reduce inflammation caused from exercise particularly in older dogs. Dogs with healthy collagen levels tend to shed less, itch less, and have a softer, shinier coat. By adding collagen to your dog's diet you can help them later in life. A good way to calculate amount of collagen is 2 x dog weight (kg) x 0.33 = grams per day. The quality of the collagen is key – eggs, bones, fish, beef, chicken. Using a supplement can be important if your dog does not have bones or you are using a commercial dog food where the source of collagen is not listed. Collagen is also found in leafy green vegetables, red and yellow vegetables, beans and berries.
Rosemary - is a great source of Vitamin A which is needed for eye health and Vitamin C which is good for immunity and Iron – needed for red blood cell health.
Cinnamon - has potent antioxidants anti-inflammatory properties
Cloves - are oral health
Coconut Flakes - Can help with digestion of the hemp and turmeric powders and are a good source of iron
Honey - is a good antioxidant
Parsley -  contains vitamins A, C, K, B9 and calcium
Coriander -contains vitamins A, C, K, B9 and iron and calcium
Eggs - the yolk is where the vitamins are and the white is full of protein
Vitamins and Minerals
A bit more about Vitamins and Minerals 
Vitamin A –essential for healthy immune system, healthy eyes and coat
Potassium – muscle function
Calcium – good teeth and bones
Fibre – keep the digestive system healthy by absorbing water then fermenting in the gut to release fatty acids for gut health
Vitamin B - Think of the Vitamin B group as necessary for energy production, they can convert protein, fats and carbohydrates into glucose for cell production and body functions
Vitamin B3 (Niacin) – important for tryptophan production which is an essential amino acid that is converted into Serotonin (a neuro transmitter or if you like a chemical messenger) that helps to regulate moods and anxiety. Serotonin is the Happy Hormone.
Vitamin B6 – needed for protein metabolism, red blood cell formation and brain chemicals
Vitamin C - needed to absorb iron from protein for a good functioning nervous system it is also an antioxidant and a natural antihistamine so it can help dogs with allergies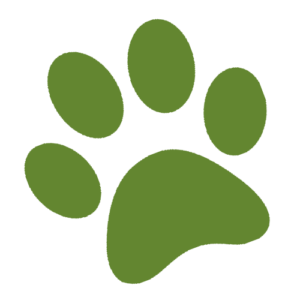 As with any new food, add gradually to your dog's diet. Try crumbling the muffins into your current dog's dinner or give half a muffin. Some dogs will take to new foods easily others will be wary, please persevere.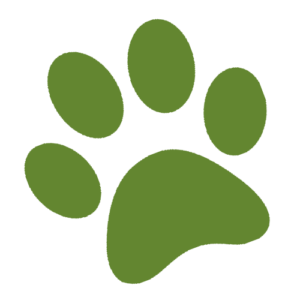 Muffins will rise by about lessen than half after baking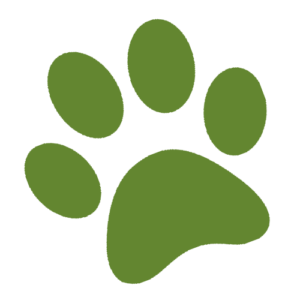 Save the sweet potato peel, chop into 2cm square pieces (no need to be precise), put in microwave bowl, add 1/2 frozen peas and boiling water to cover and microwave for 5min., cool and then add this to your dog's dinner.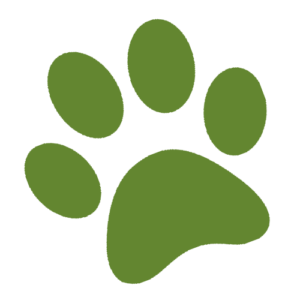 Do not replace cinnamon for nutmeg as this can be toxic for dogs.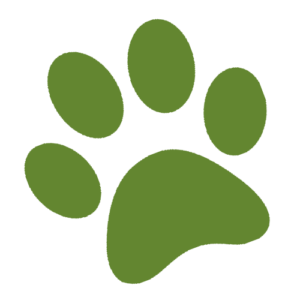 Use disposable gloves as the turmeric can discolour hands and it is easier to put mixture into muffin tray using hands