It all started back in March 2021 when we knew that we would not be able to offer our usual Winter Truffle Hunts. The brainstorming began to find an alternative Dog Friendly Experience for July and August to keep Peeps and Paws warm and happy. We thought back to some guest feedback where it was suggested we need to do some longer walks to different parts of Victoria. It was then we just knew combining great sniff trails and food was a true Winter warmer. We imagined a crisp sunny Winter's day, wandering with our dogs along scenic trails and then having lunch with new friends. Yep this was it – Paws and Pubs how could we not offer this! Now for the research to begin. Oh how Diesel and crew were going to love figuring out the best day. We thought it would add an extra bit of fun if we made the destinations a mystery adventure. We were now getting seriously excited. But where to go! We came up with a list of criteria that the experience had to meet.
We were looking for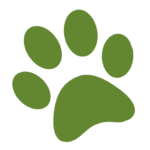 New Victorian destinations that were not already covered in our other experiences.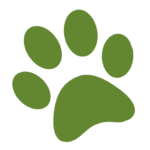 A combination of going coastal and going country.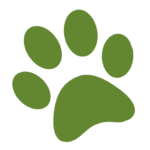 One way trail walks which provided multiple stops so little paws could come along and join in the fun without having to walk the full distance.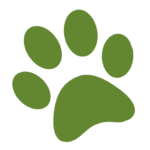 Bella suitable parking spots along the way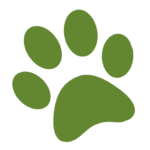 Toilets at the first stop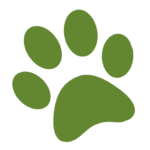 Pubs with a positive Vegan menu focus – not just salads, chips and taking the cheese off something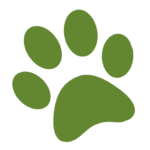 Bookings that would allow al carte ordering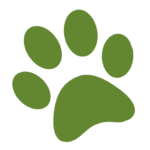 A comfortable courtyard/beer garden with a great social vibe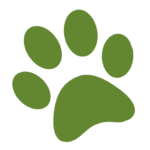 Not a venue which was predominately a gaming pub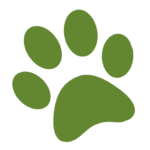 Pubs that would not just accommodate us but really welcome us
This at first did not seem like a massive list nor unachievable……but little did we know what was in store on the many, many research trips. We had some great meals, met some fabulous folks and Diesel did not complain once when we checked out the different walking options. Such an accommodating little man!
Mr Diesel – Chief Paw Officer was excited to be checking out so many walks and visiting new places, he would sniff every tree, pee on every post and lick every leaf. He is very fussy! We travelled along so many great trails however trying to combine paws and pubs was getting very challenging. Many trails were just too long with no stopping points for Bella or no toilets at the start. We knew not meeting these criteria would not work because  with such a wide range of dogs we would need shorter options and by providing morning tea on board, Peeps would naturally need their own bathroom break before the walk, after all trees are only for our four-legged friends. Often we would find the right trail with just the right stops and no pub to combine it with. Trying not to be deflated but challenged to get it pawfect.
We needed 6 destinations to create a Mystery Series and initially thought this would be easy and simple to put together. Just when we thought we had it pawfect, we were met with challenges from the pub side of the experience. This was going to be a lot harder than we anticipated. Many of the challenges came from the pub menus – they loved a good parma however they didn't love a vegan or thought it was OK to offer chips and a salad only. We have always prided ourselves on selecting venues who are vegan friendly so we can confidently offer our experiences to everyone. We had to laugh at one pub that said "pubs are not vegan places, you need to go to a cafe" – ok moving along! On a positive note we found a pub who said "oh my goodness, this is awesome we will give you more space so the dogs are comfortable and we are in the process of printing pub t-shirts for sale and will be getting dog t-shirts printed too, we are going to try to get this done before you come". OK lets just say this pub got a ticket on the dance card!
We battled lack of return phone calls from pubs, being asked to sit in nothing more than a carpark or on the footpath. However our favourite rejection was "we do not allow animals in the beer garden". We were very grateful of finding out this change to the previously dog friendly place – as Diesel so desperately wanted to bring his elephant and giraffe friends! We have learnt over time, we are happy to answer questions about how professionally we operate as a business however we cannot change someone's mind to include our fur-family if the attitude does not exist in the first place. Oh well, no ticket for this one!
So moving forward – we have even managed to get morning tea delivered to our meeting point and include in the ticket price. Tours start at our NEW seriously fabulous home at the Spotswood & Kingsville RSL. We are very proud of this home as it offers a huge off leash area for paws to sniff and socialise before boarding Bella, this is such an important part of the day. We are only 10min from our previous meeting point and have so many lovely facilities to offer. Don't be shy the Westgate Bridge will not bite!
So now with over 200 hours of research- yep we are not kidding, we have 6 amazing destinations, great trails with loads of shorter walking options, comfy spots for Bella to park and welcoming pubs. Phew – that was a marathon effort.
So in case you are asking why the price is $115 per adult and $15 per dog. This is an all inclusive day from 8am to approx 5pm with 2 team members who are first aid qualified and all the hard work done to get just the right pawfect experience. Oh and yep we have business overheads to meet – you know those pesky insurance, rent, fuel, training, accreditation of Bella and are carefully designed procedures to ensure it is a Happy, Healthy and Safe day for everyone.
So what are you waiting for – best sniffs, best food, best fun! Oh and you are supporting Victorian Tourism at a time when we could all do with some positive energy.