Canine Communication Live Webinars  only $20 from the team at Gourmet Pawprints who know how to create Happy, Healthy and Safe dog interactions. Learn to coach your dog by understanding their unique communication signals and how these impact their behaviour.
Offer $20 if booked before 31 Aug 2020. Standard Price $45
Simply book the webinar the special price will be applied
PLUS – every participant will get a special offer for our Dog Friendly Experiences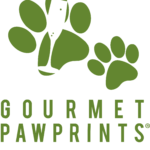 Canine Communication is all about how dogs interact and 'talk' to each other. We may share the same space with dogs however we have a different language for experiencing the world. By learning their unique signals we can encourage our dogs to be more confident and lead rich and rewarding lives.
Creating a bond with your dog is the most essential way you can support them throughout their life and learning their language is the key to developing this rapport and respect for their needs.
Learning Canine Communication will provide you with the skills to use their signals in a range of situations to build their confidence.
The LIVE webinar is specifically designed for fur-parents to;
• Understand and utilise a range of canine signals Learn to see the world from their perspective and to manage our expectations.
• Provide practical techniques to build your dog's confidence.
• Explain the science behind how dogs talk to each other
Do you have a dog who barks a bit too much at guests arriving? Or maybe you are not sure how to calm them on a walk past other dogs?
What ever the situation, having a calm and relaxed dog is essential to their well being and happiness
Each session is limited to 10 participants to ensure you get plenty of time to ask questions.